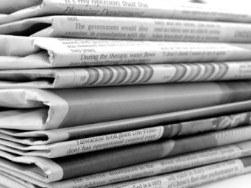 Luis Martinez, L'Afrique du Nord après les révoltes arabes, Presses de Sciences Po, Paris 2019
Ten years on from Mohammed Bouazizi's iconic self-immolation in the city of Sidi Bouzid the tensions that have redrawn the map of North Africa are anything but over. Scholars continue to use the word 'transition' to indicate a movement towards a something that nevertheless assumes different features from country to country: for Tunisia, it is the refinement of a still fragile democracy; for Algeria, renewal for a deadlocked political system; for Morocco, more substantive reforms and, finally, for Libya, the end of the civil war.
Although this picture cannot be described as unitary at a regional level, an underlying theme does exist, according to Luis Martinez, a Research Director at Sciences Po and author of L'Afrique du Nord après les révoltes arabes. Indeed, the protests that have erupted in North Africa constitute a reaction to the failure of the nation model inherited from the colonial era, as demonstrated by society's gradual decoupling from the state in favour of alternative forms of social solidarity. The author's perspective therefore proposes a long-term historical interpretation of the Maghreb's internal tensions: the choices made by the post-colonial ruling classes—so convinced that it is "the modern state that makes a nation"—become the beginning of the contemporary process of territorial and identity-related fragmentation.