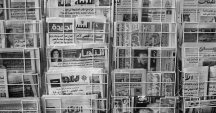 Masooda Bano, Female Islamic Education Movements. The Re-democratisation of Islamic Knowledge, Cambridge University Press, Cambridge 2017
Contrary to many predictions, Islamic education has seen a revival in many Muslim-majority countries in recent decades. Women have been playing an active part in this process, as Masooda Bano, Associate Professor in the Department of International Development at Oxford University, has, to her merit, highlighted in her latest book. Based on the fieldwork she conducted in Pakistan as of 2006, in northern Nigeria in 2008 and in Syria in 2010, the author investigates educational groups and networks that, over the years, have involved a growing number of Muslim women interested in deepening their knowledge of traditional Islam without losing sight of the issues raised by contemporary reality.
The book's main argument—as may be inferred from its very title—is that these female platforms that came into being from the 1970s onwards are fostering a democratisation of religious knowledge and therefore participate in the forging of an Islamic identity. Historically, women played a marginal role in the realm of Islamic sciences, although some sources mention the names of female scholars who have contributed to the production and teaching of Islamic knowledge, especially in the field of the hadith. Indeed, it is well known that the Prophet's wives­—and 'Ā'isha, in particular—were an important source in the transmission of these traditions. The fortunes of the muhaddithāt have subsequently varied over the centuries: they enjoyed a certain visibility in Egypt and, above all, in Syria but their role began to decline from the fourteenth century onwards. Islam's more peripheral regions, such as southern Asia and Nigeria, on the other hand, had to wait quite a long time for the birth of a female Islamic tradition and this nevertheless still remains fairly limited when compared to the Arab countries.